AppXchange Directory
Execute any Dynamic CX use case seamlessly, at your own pace, with dozens of purpose-built apps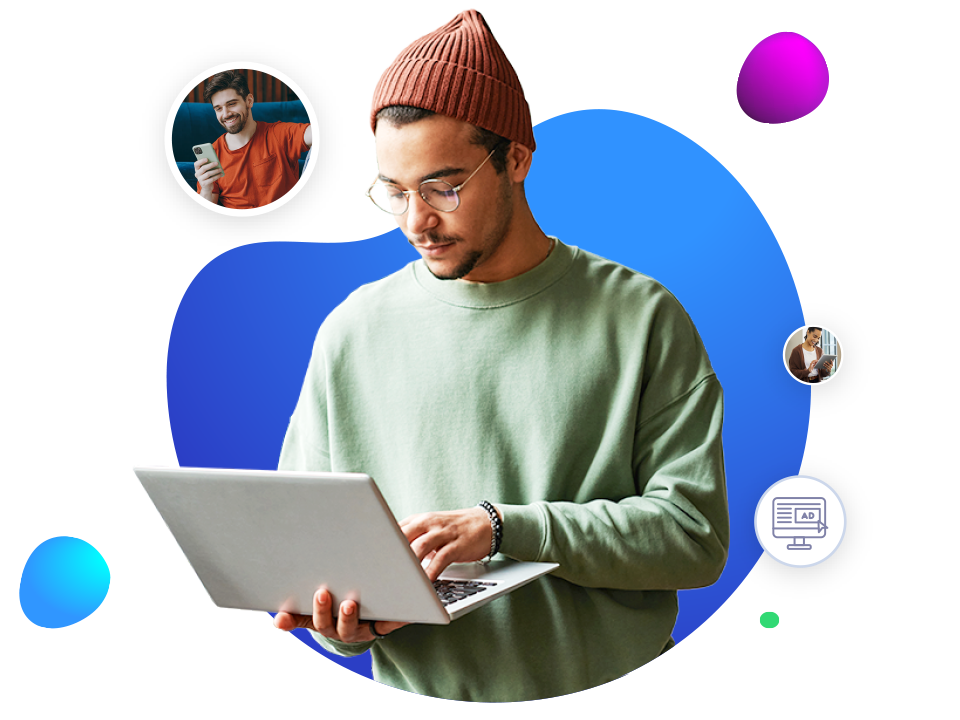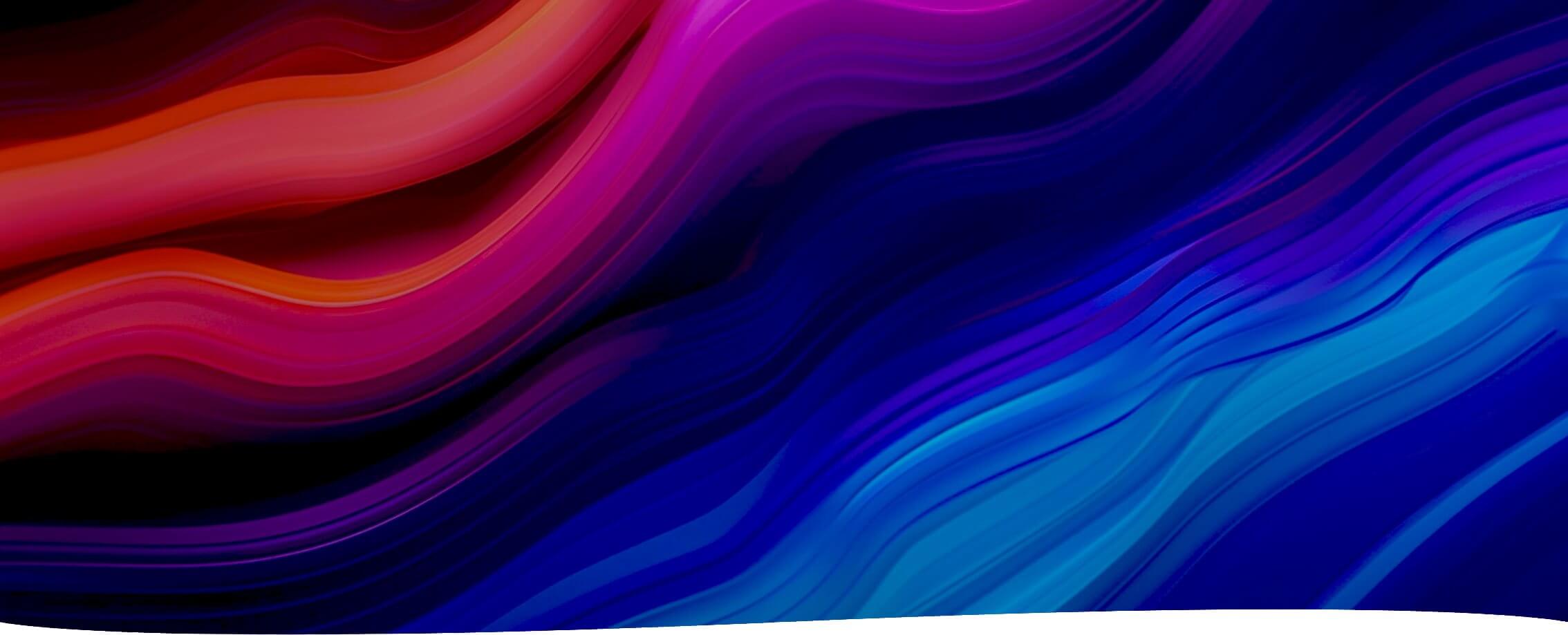 Want to Learn More About Innervate's Testing Methodology?
Search results for: "" ()
No results found.
Account Setup
Configure your account settings to meet the unique needs of your organization.
AI Background Removal
AI Background Removal enhances image editing by swiftly and accurately isolating subjects from backgrounds, saving time and ensuring consistency across multiple images—a benefit to designers during the creative design process.
AI Classifier & Object Localizer
The AI Classifier & Object Localizer is a powerful tool that helps automatically analyze and classify images based on their content. With it, you can easily identify various elements within images such as colors, faces, product attributes, and more. This information illuminates your customers' needs and preferences and can empower you to create more personalized and relevant marketing campaigns
AI Headline Generator
The AI Headline Generator is a powerful tool that creates new headlines or custom text based on your prompts. Headlines can be aligned with your brand voice and messaging, providing additional choices that resonate with your target audience. This improves the effectiveness of your marketing campaigns and increases your conversion rates.
AI Image Model Builder
The AI Image Model Builder is a versatile administration tool designed for the AI Image Idea Generator. This user-friendly app simplifies the management and optimization of AI models, empowering users to create customized, high-performance image generation solutions that elevate the creative process and drive innovation.
AI Model Manager
Design, train, and test AI recommendation models
AI Object Selector
AI-powered object selection revolutionizes image editing by efficiently and accurately identifying and cropping desired elements within an image. This technology benefits designers by saving time, enhancing precision, and simplifying complex selections, leading to improved workflows and higher-quality results.
AI3 (AI Image Idea) Generator
The AI3 (AI Image Idea) Generator is a groundbreaking tool that helps generate new ideas for images. With it, you can get inspiration for new images based on your own creative vision or on data from your website or other marketing materials. This leads to the creation of more engaging and effective marketing campaigns.
Animated GIF
Export animated GIFs for use in non-served environments or for inclusion in other creative experiences.
Approvals
Ensure your ads are brand compliant, with secure and comprehensive approval records. Features include advanced markup, discussion, and escalation.
Asset Optimization (MVM)
Asset Optimization, also known as Multi-Variant Manager, empowers users to efficiently test and optimize display creatives through asset rotation within a single creative. By selecting asset-enabled creatives, users can experiment with multiple pre-approved assets—such as headlines, subheaders, CTAs, and images—in real time. Easily combine and preview different asset variations, and monitor their performance in Flight Deck through corresponding Experience Groups.
Audience Center
Build, manage, and update custom audiences in real time via detected and imported audience segments.
Behavior Query Language (BQL)
BQL is domain-specific language designed to analyze and interpret user interactions. It enables developers, analysts, and marketers to query user behavior data, gain insights into user engagement patterns, and optimize the user experience. By translating complex events into comprehensible queries, BQL simplifies the process of understanding and leveraging user behavior for data-driven decision-making and enhanced creative performance.
Bid Manager
Bid Manager enables the enterprise and your advertisers to target Experiences using Behavioral Query Language and to price competing bids with budgets and pacing.
Business Process Automator (BPA)
With Innervate's Business Process Automator, you can easily construct and enable bespoke processes and automate them to your existing requirements. Or, create entirely new, streamlined business processes with BPA scripts.
Co-Pilot Creative Automator
The Co-Pilot Creative Automator is a powerful tool for creating multiple creative designs at scale, inspired by creative templates and first-party and/or third-party data. This can save a lot of time and effort and help you create more engaging and effective marketing campaigns.
Co-Pilot Forms
Co-Pilot is a powerful robotic process automation (RPA) tool that enables the enterprise to rapidly create forms, wizards, and processes that can orchestrate and automate an infinite variety of CX use cases by leveraging built-in Innervate connectors and APIs
Composer
Composer is a powerful tool that creates static, animated, or fully interactive digital creatives in any size for web and mobile display channels. This flexible Builder lets you create from scratch, use our professionally-designed and performance optimized templates, or upload Photoshop and Hype files. This helps create more engaging and effective marketing campaigns.
Content Discovery Manager
The Content Discovery Manager is a great way to keep your customers engaged and informed. With it, you can create Discovery Content and configure Discovery Cards that are displayed on the Home Screen. This allows you to present your users with personalized and visually engaging assistance and information
Creative Audit Center
The Creative Audit Center is a valuable tool for marketers who want to optimize performance for creatives. With it, you can run a performance verification creative audit that includes a report on parameters such as the number of HTTP requests made by the ad, creative weight, CPU load, and animation duration. This information helps identify and fix problems with your creatives so you get the most out of your marketing campaigns.
Creative Explorer
Search your entire creative library to open, preview, update, duplicate, or edit creatives in mass.
Creative QA Center
Protect your campaign from incorrect landing pages. View all potential destinations for a specific creative, and learn where a click will take a user based on simulated conditions.
Creative Role Manager
Creative Role Manager Enables administrators to define control usage in creative designs, factoring in role, category, classification, and permitted elements. Featuring a variety of controls, such as sliders, buttons, text fields, videos, fine print, and badges, this app ensures efficient design. It fosters dynamic creative while upholding organizational standards.
Customer Data Platform (CDP)
The Customer Data Platform (CDP) is a powerful tool to collect, store, and analyze customer data. With it, you gain insights into your customers' behavior and preferences, and you can use this information to create more personalized and relevant marketing campaigns.
Dashboard
Quickly understand how your media, campaigns, and creatives are performing.
Data Manager
Add data from third-party sources—including catalogs, weather sites, and location information—to personalize or target creative in real time.
DCM Compatible HTML5
Export HTML5 for use in non-served environments or for inclusion in other creative experiences.
Event Manager
Create and manage universal pixels and map them to an unlimited number of user defined events and associated metadata, both within ads and websites. Use this information for attribution, retargeting, revenue collection, and more.
Export Center
Innervate's Export Center allows design teams to export creatives for review, presentation, and use in non-served environments.
Flight Deck
Visualize and analyze real-time performance data for every creative, experiment, and flight that is run.
Home Screen
A home screen that allows you to select and organize apps and widgets you most commonly use.
Home Screen Manager
Home Screen Manager allows administrators to efficiently manage users and their home screen. By providing centralized control over user experience and preferences, this app ensures a tailored and organized environment, enhancing productivity and facilitating seamless navigation across the platform right from the start when they login.
IDE Manager
The IDE Manager is a powerful tool that helps build guided interactive user story experiences. With it, you can create experiences that are both engaging and informative, and that connect with your customers on a deeper level.
Image (JPEG, PNG)
Export images for use in non-served environments or for inclusion in other creative experiences.
Image Workspace
Image Workspace is an app designed to address a range of design challenges, enabling users to effortlessly manipulate images with an extensive set of tools. Offering capabilities such as masking, cropping, rotation, and AI-powered manipulation, Image Workspace empowers users to effortlessly bring their creative vision to life.
Iterator
Quickly create unlimited creative variants. Experiment with text, images, calls to action, effects, audio, and video with just a few clicks.
Keywords Management
Manage metadata associated with any creative element or completed creative for in-depth reporting and analysis.
Landing Pages
Manage and update landing pages in real time. Create custom landing pages for specific ads or audiences.
Media Center
Create or import placements from Direct Publishers or your DCM account. Manage or update placement attributes and pixels in one place.
Media QA Center
Preview ads and destination locations prior to go-live.
Microsoft Excel
Connect to MS Excel to dynamically insert content into creative experiences for production automation at scale.
Microsoft PowerPoint
Export creatives and any associated performance data into branded PowerPoint for review, analysis, and presentation.
Multimedia Builder
Develop dynamic VAST and VPAID creatives for any video advertising platform. Test different overlays, end-cards, video sequences, and soundtracks in seconds with our drag-and-drop UI.
Multivariate Testing (MVT)
Build a multi-variate test within your creative. Includes Taguchi, full factorial, and custom options.
Notification Manager
Build and schedule notifications to make sure everyone receives key information. Notifications can just be informative or, if action is required, can contain escalation steps to make sure nothing goes ignored.
Notification Templates
Notification Templates Offers versatile templates for a range of notification categories, including informational, general alerts, scheduled report delivery and completion, workflow, and more. With available macros, administrators can dynamically customize the content of each notification, ensuring clear, relevant, and timely communication across the platform for a more efficient and well-informed team collaboration.
Optimization Engine
Identify best-performing creative through statistically significant experiments. Rank and launch tests in a perpetual chain of optimization opportunities to gain unprecedented insights and performance.
Personal Profile
Customize user profiles with a photo, team details, contact information, and notification settings.
Personalizer
Serve specific creatives to target audiences based on imported segments or standard criteria. Selects include user device, language, ad format, user behavior, and media placement.
Pixel Manager
The Pixel Manager is a powerful tool that tracks user behavior on your website. With it, you can create, manage, and optimize your pixels. This information helps you better understand your customers and improve your marketing campaigns.
Pixel-Merge Manager
Create and manage universal pixels and map them to an unlimited number of user-defined events and associated metadata, both within ads and websites. Use this information for attribution, retargeting, revenue collection, and more.
Preview Center
Instantly view every personalized creative variant, and generate custom tearsheets for sharing. View heat maps to see click and conversion location data.
Product Match AI
Product Match AI dynamically inserts the most relevant goods or merchandise based on multiple real-time signals. AI-powered algorithms evaluate purchase patterns, product information, and user activity to offer the best-matched product for each user, ultimately driving the most impact.
Product Trends Identifier
The Product Trends Identifier dynamically customizes creative messaging to reflect popular and trending products. Product interest and purchase data are tracked in real time to accurately identify trending products and insert relevant creative elements.
Project Center
Store digital creatives, landing pages, audiences, historical info, and all other assets in one central location.
Publisher Center
The Publisher Center is a great way to share your media placements with publishers, making it easy for them to integrate your placements into their websites without manual work. This helps you reach a wider audience with your marketing campaigns.
Replicator
Effortlessly construct a variant inventory for use in parallel tests to desired target audiences. Make simple universal changes with a click.
Report Builder
Build custom reports in seconds. Choose from hundreds of dimensions and metrics to run reports on anything serving on Innervate.
Report Explorer
Quickly find any saved report (public or private). Save and share reports so they can be accessed by anyone. Any saved report can also be scheduled to be automatically emailed on a custom schedule.
Resizer
Resize ads for any placement in seconds, with full creative control.
Retail Media Manager
Retail Media Manager streamlines vendor management on our platform, assigning roles and vendor profile information for vendor participation in the creative design and publishing process. Segment vendors by level with tailored entitlements, and establish vendor sub-domains for enhanced access and control.
Rules Engine
Build custom trafficking rules for application to Audiences, Optimization Groups, Creatives, and Media Sources.
Scheduler
Plan everything in the Innervate Creative Operating System, from Experiments to Creative Personalization to Notifications.
Scope Management
Organize, create, and control your Campaigns and Failovers in one area.
Setup
Setup is a streamlined solution for managing account properties. This centralized hub simplifies administration, saving time and enhancing productivity by providing administrators with a single, intuitive interface for adjusting their most essential settings.
Shorty Admin
Shorty Admin allows you to create condensed versions of longer web addresses, designed to save space, be more user-friendly, and simplify the sharing process.
SmartForm Admin
SmartForm Admin configures SmartForm Builder templates used in SmartForm Builder to make social and native creatives of any size for platforms like Facebook, Instagram, Twitter, Pinterest, LinkedIn, Outbrain, Taboola, and more. Create hundreds of variations for testing in a few clicks, and automatically optimize to top performers.
SmartForm Builder
Make social and native creatives of any size for platforms like Facebook, Instagram, Twitter, Pinterest, LinkedIn, Outbrain, Taboola, and more. Create hundreds of variations for testing in a few clicks, and automatically optimize to top performers.
Social Credentials
Manage login credentials to sync Innervate with social platforms like Facebook, Instagram, and Twitter.
Standard 2PAS/DFP
Connect and pass data with standard publisher ad servers.
Tasks
Easily track and update standard system actions. Includes advanced discussion, escalation, and uploading.
Template Explorer
Find all Templates created in your Innervate account in one place to make updating, duplicating, and editing existing Templates a breeze.
Text Asset Cloud
Store and categorize creative text and translations in one place. By using Text Assets, only approved lines of text and translations will be used in all creative.
Translator
Save approved translations for one-click application to your creatives. Target audiences and Improve performance by their native language.
Trending Products AI
Trending Products AI monitors real-time market data to recommend the product that is most popular among an audience segment. Best-selling and fastest-selling products are displayed that match factors including geo, distance from a retail location, weather, first-party audience, and more.
User Management
Create and manage users, contacts, and teams. Teams make it easy to manage workflow processes with many different users.
User Management
User Management offers personalized profiles, enabling efficient administration and access control. Customize profiles by selecting a prefix, default app, first and last name, title, office, role, and country. Manage account and sub-account access, and input contact information such as phone, email, user SSO configuration, password policies, and Skype ID. Tailor notifications and delivery schedules for UI, email, and SMS, providing a seamless and organized user experience for every team member.
User Roles Manager
User Roles Manager enables administrators to create and configure roles with tailored entitlements and platform access. This streamlined approach ensures efficient delegation of responsibilities and appropriate access levels, fostering a secure and well-organized work environment that enhances productivity and collaboration across the team.
Video
Export videos for use in non-served environments or for inclusion in other creative experiences.
Video (MP4, WebM)
Export MP4 or WebM creative elements for use in non-served environments or for inclusion in other creative experiences.
Viewability
Get insight into creative viewability by publisher, placement, size, and any other relevant dimension.
Visual Asset Cloud
Organize all images, videos, and custom HTML assets in one place, and make sure only approved assets appear in new creative. Our AI-powered image recognition solution works with any DAM and automatically tags images for easy searches.
Widget Setup
Widget Setup provides the ability to configure widgets on a user's home screen with Discovery Cards for quick and easy access to important information, just like on a mobile device home screen.
Workflow Builder
Create a custom BPM process for General Requests, Creative Requests, Asset Requests, Creative Approvals, and Asset Approvals. Workflow Builder makes any process easy to create and implement no matter how complex.
Workflow Dashboard
Track every request by type, author, assignee, and date, with full vision of every system request and task.
Workflow Processes
The Workflow Process App allows for streamlined collaboration, ensuring efficient creative and project management. Functionality includes withdrawal, reassignment, updates, and responses, allowing for clear communication and revisions throughout the process. Features like restart, approve, disapprove, and send back ensure seamless progression and control, resulting in high-quality, approved creatives ready for deployment.
Workflow System
Assign tasks, escalate requests, receive notifications, and control traffic. Create workflows where complexity matches your business needs.
Workfront Compatible Live Link
Create live links to static or dynamic creatives and paste into Workfront or other similar workflow systems. With live links, creative and approval teams can preview dynamic content and retain organizational memory for all creative experiences.
Wrapper Center
The Wrapper Center is a great way to serve third-party creatives through your ad server. With it, you can easily import and manage third-party creatives, and you can target them to your desired audiences. This reaches a wider audience with your marketing campaigns and improves your campaign performance.
We're here to help you transform your CX.
Today, most companies try to solve complex CX problems in silos—but with so many moving parts, a comprehensive solution is the best way to break those silos down. Innervate gets all of your systems talking to one another so you can do better work, with a solution that works the way you do.
1
Simple to Start
Get modern CX use cases to market faster with our open network, no-code architecture that connects systems and data sources.
2
Simple to Scale
Innovate unlimited CX use cases across dozens of channels using your existing systems, data sources, and teams.
3
Simple to Succeed
Grow a robust portfolio of Dynamic CX use cases, enriched by the data and systems you've already networked.
4
Built Simply, for You
Personalize every aspect of your CX use cases to reach new audiences and build loyal customer engagement for future growth.
Have you heard the chatter?
Discover success stories from leaders across industries and disciplines like yours. Together, we're building better solutions for your organization's future.

Core Digital Media
"The RevJet [Innervate] team made it a priority to bring each CDM team up to speed and tackle any specific training they needed to accomplish their particular tasks. The team was, and still is, very responsive when we need any guidance or training."

OTTO
"For the first time, we were able to gain deeper insights into which [product recommendations] in combination [with the number] of products displayed pays best for conversion. "

Nordstrom
"RevJet [Innervate] is a creative optimization tool, a workflow management tool, a project management tool, and an insights tool. The platform provides data to have more informed conversations about processes and the output."

LendingTree
"RevJet [Innervate] is deep and really forward-thinking. RevJet [Innervate] is investing in the relationship and wants to make it a win. There's a partnership. We've talked about ideas in the past, and I can see us pursuing new creative adventures."