How Assurance Is Building a High-Performance, Scalable Future with Innervate's Dynamic CX Solution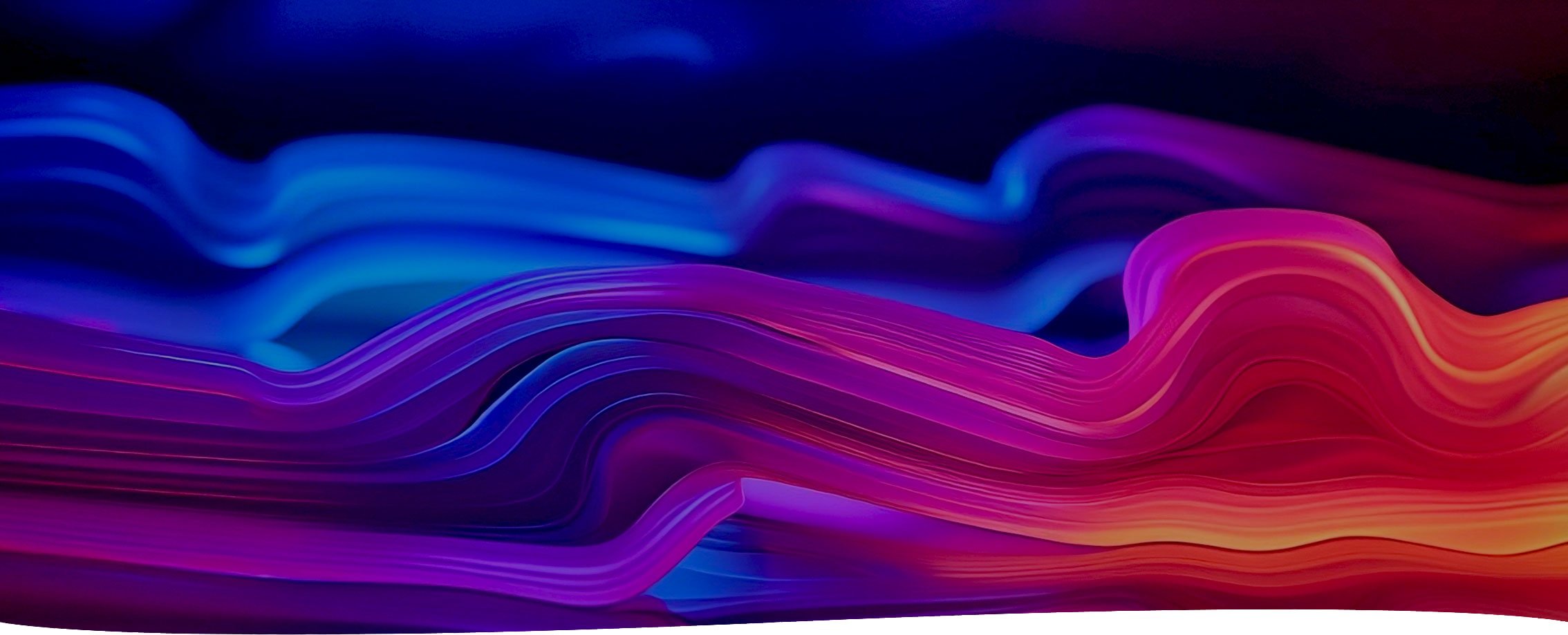 Background
Assurance is a modern insurance and financial agency where people can shop for Medicare plans, health insurance, life insurance, auto insurance, home loans, and personal loans. Using a combination of advanced data science and human expertise, Assurance matches buyers with customized solutions, giving them options to purchase entirely online or with the help of a technology-assisted live agent.
Beginning as a startup in 2016, Assurance grew exponentially in just three years. In 2019, Prudential Financial acquired the company for $2.35 billion, plus an additional earnout of up to $1.15 billion. In its early days, its scrappiness was an attribute that supported flexibility and growth.
"Our scrappiness, though, produced a lot of siloed work," Rob Saunders, Assurance's senior director of marketing strategy, said. "[We had] individual media managers who were trying to figure out their own creatives or running things, flighting them, pulling the results, and then sharing them anecdotally, reporting in different ways."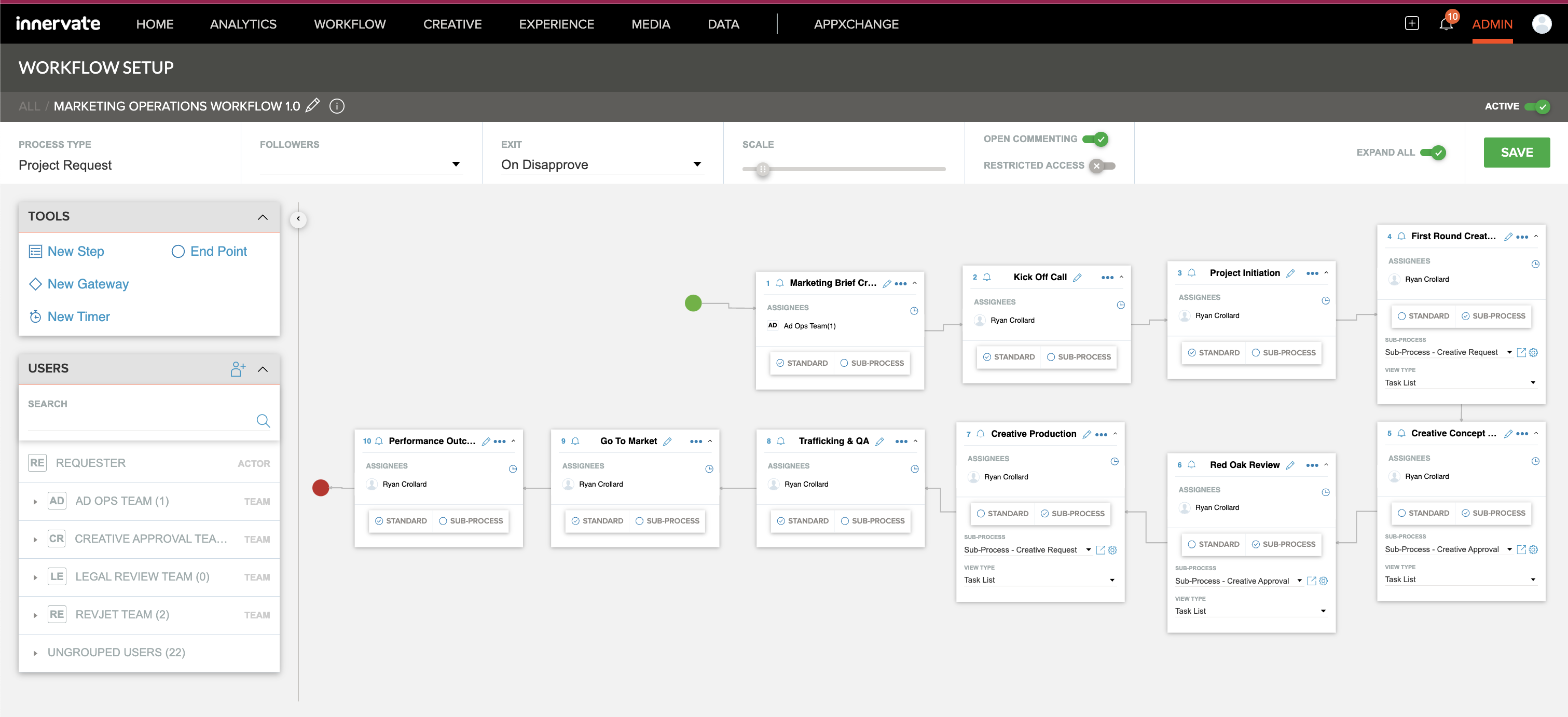 The Challenge
Optimizing Creative for Performance
Assurance needed to break down silos to work more effectively with an eye toward scaling in the future. Sometimes, performance data never made it to the right team or right channel. Creative efforts were frequently replicated and redundant, and Assurance needed a plan of attack for growing its creative content at scale without all the hassle while capitalizing on solid data.
Assurance also needed to know which creative experiences were most effective and reduce exposure for the experiences that weren't working. Or, as Saunders put it, "How many dollars are we wasting by running losers too long?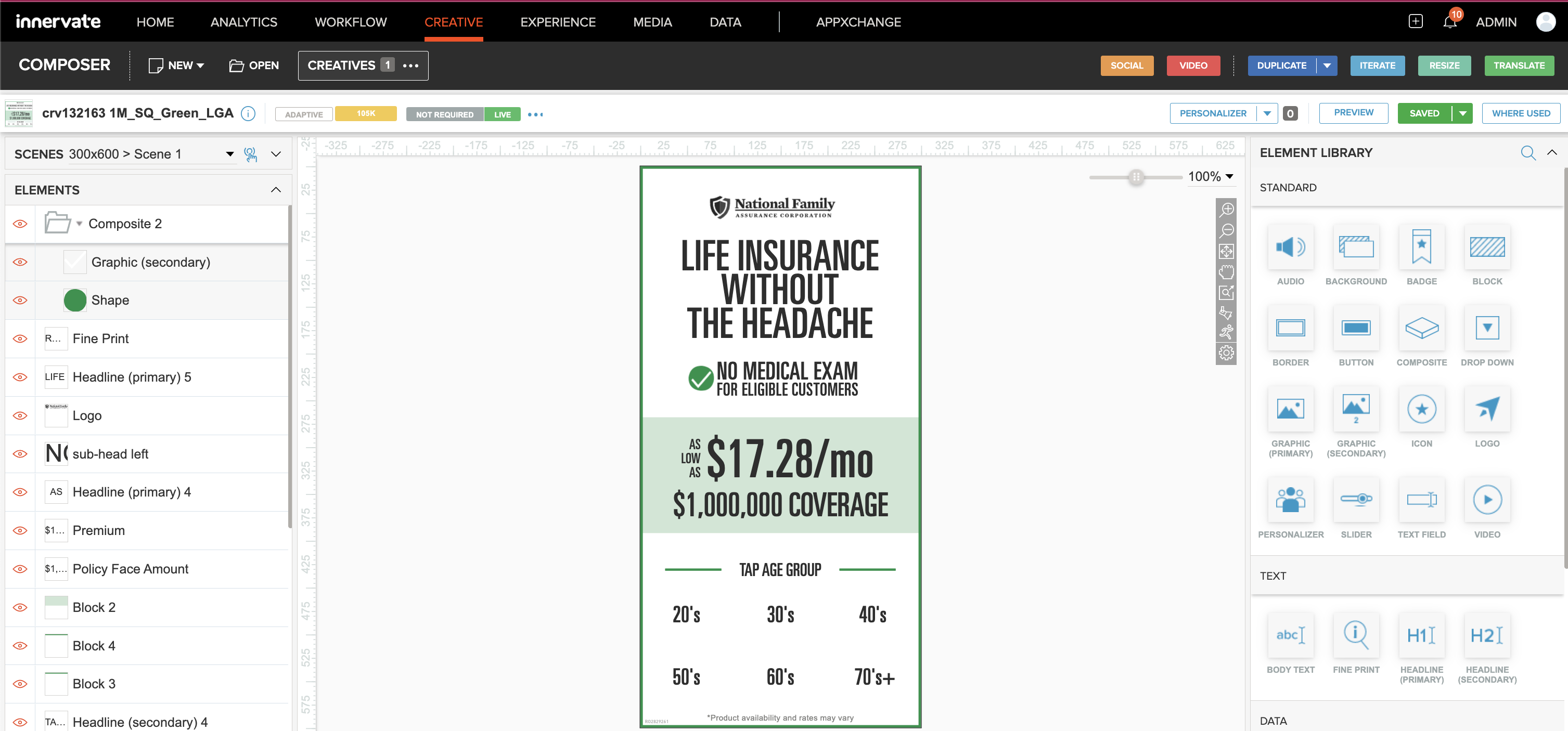 In Composer, Assurance can build and maintain creative templates then quickly iterate for creative testing.
The Solution
Building Content—and a Team—to Scale
Assurance had great customer acquisition capabilities, but when it came to creative, the company couldn't build it at scale or gain a singular view of what worked and what didn't. Its rapid growth and multiple brands necessitated the ability to flexibly build and adapt content.
"Because we are really a performance team, those losses in efficiencies are hugely impactful. A 10 percent difference is hugely impactful for us," Saunders said. "Something as simple as documenting tests and having a central repository where that is, where if you're new to the team you know everything that's been run and why and how one connected into the next, [are] all key pieces to a program that grows.
"Launching Innervate was the moment in time we broke media away from creative. I think we relied on the Innervate solution to make that change because folks could be putting in creatives, and then the media managers stopped owning creative from the day we launched it.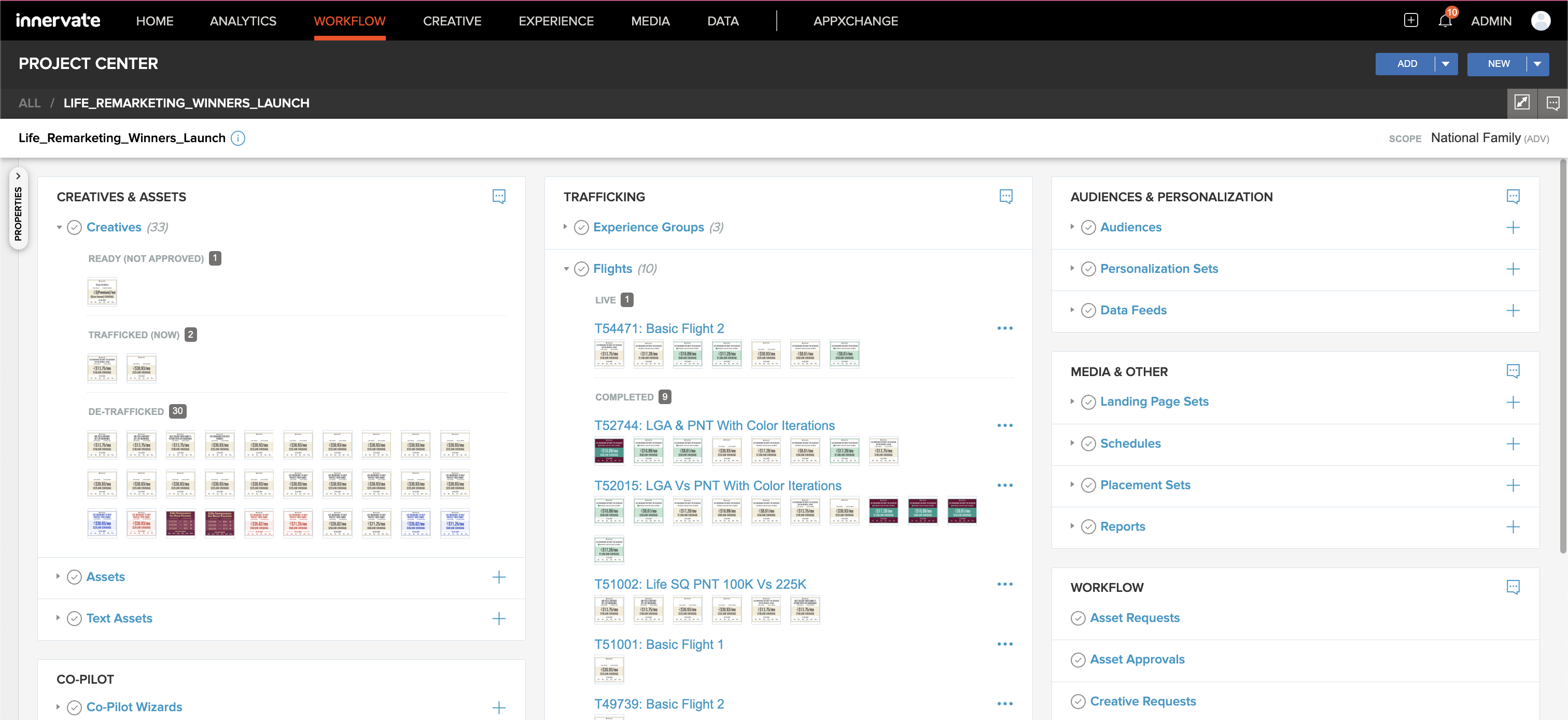 In Project Center, Assurance can see all of the components (creatives, landing pages, targeting) of a campaign in one place. This is perfect for Project Managers or anyone wanting to see the current status of a project.
"We ended up with our media path and our creative path becoming two distinct things. It changed peoples' jobs and allowed the media managers to focus more on audiences [and] less on creative, and, vice versa, allow our creative folks to focus more on the creative performance. We ended up with—instead of channel performance—it became media ROI or ROAS (return on ad spend) and the creative yield from improving ads."
Saunders and his team knew what they needed, and Innervate delivered with an all-in-one plug-and-play platform that could scale with their vision. Assurance immediately gained access to scalable creative, consistent branding, tighter data controls, and an end to the siloing that was wasting so much time.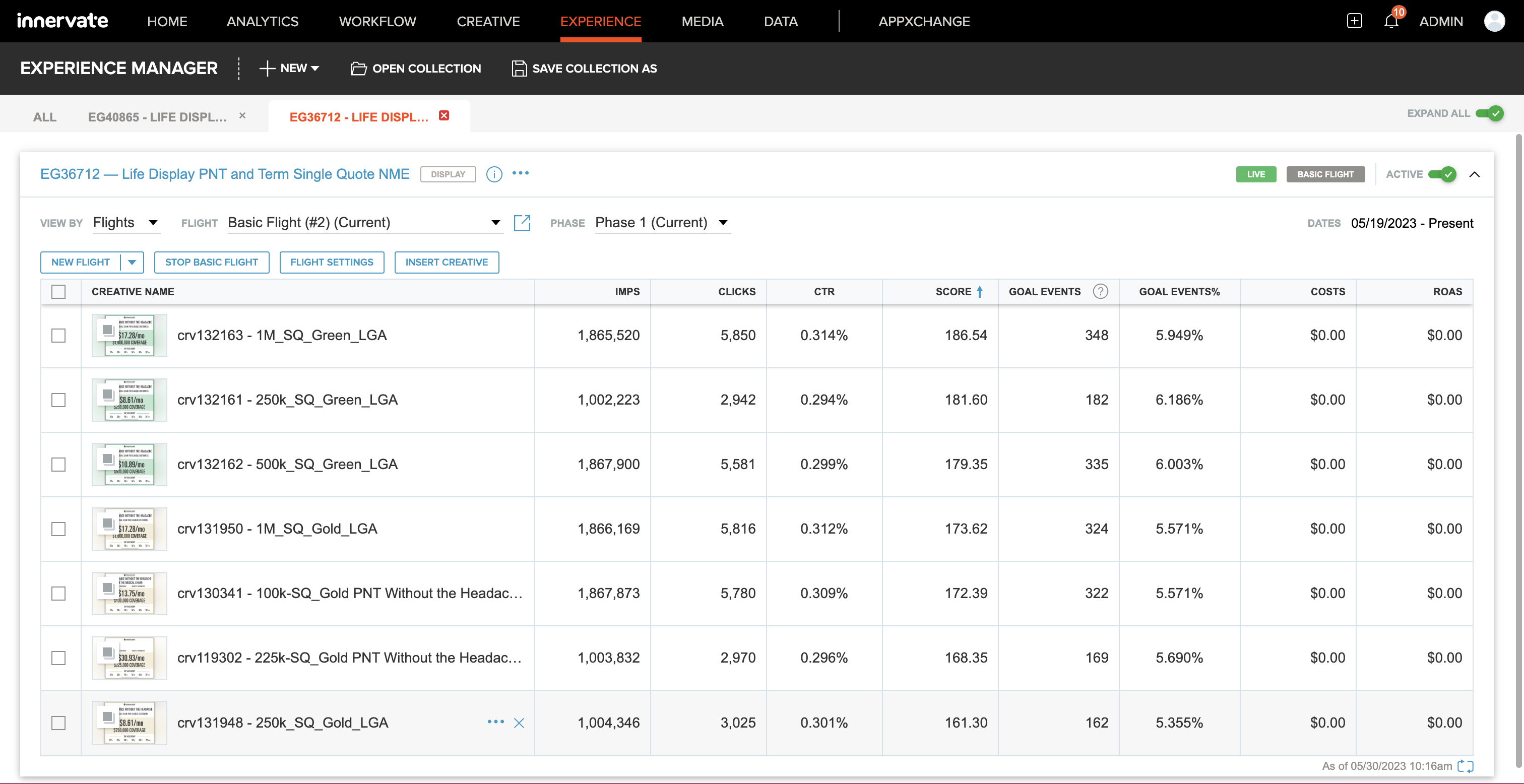 In Experience Manager, Assurance can build manage all of their experience and experiments for their different audiences and campaigns.
The Future
Future-Proof Dynamic CX
Assurance needed a solution that could evolve as the brand grows, supporting scalable content. The brand immediately saw a statistically significant improvement in its creative. All of its data is now accessible to everyone who needs it. And the team can offer consistent branding that grows with Assurance.
Saunders reported that the institutional knowledge Innervate brought was a significant benefit. Innervate's Flight Deck immediately captured his team's attention because it gave the team the ability to quickly and easily see how different campaigns were performing and then make data-supported decisions. This, he said, helped them feel confident when making creative decisions.
"When you're aligning each touchpoint that the consumer is interacting with, [you have] confidence that what you're aligning is correct. You are getting a response while in disparate systems," Saunders said.
He added that Innervate empowers a seamless experience and the ability to align ads across platforms.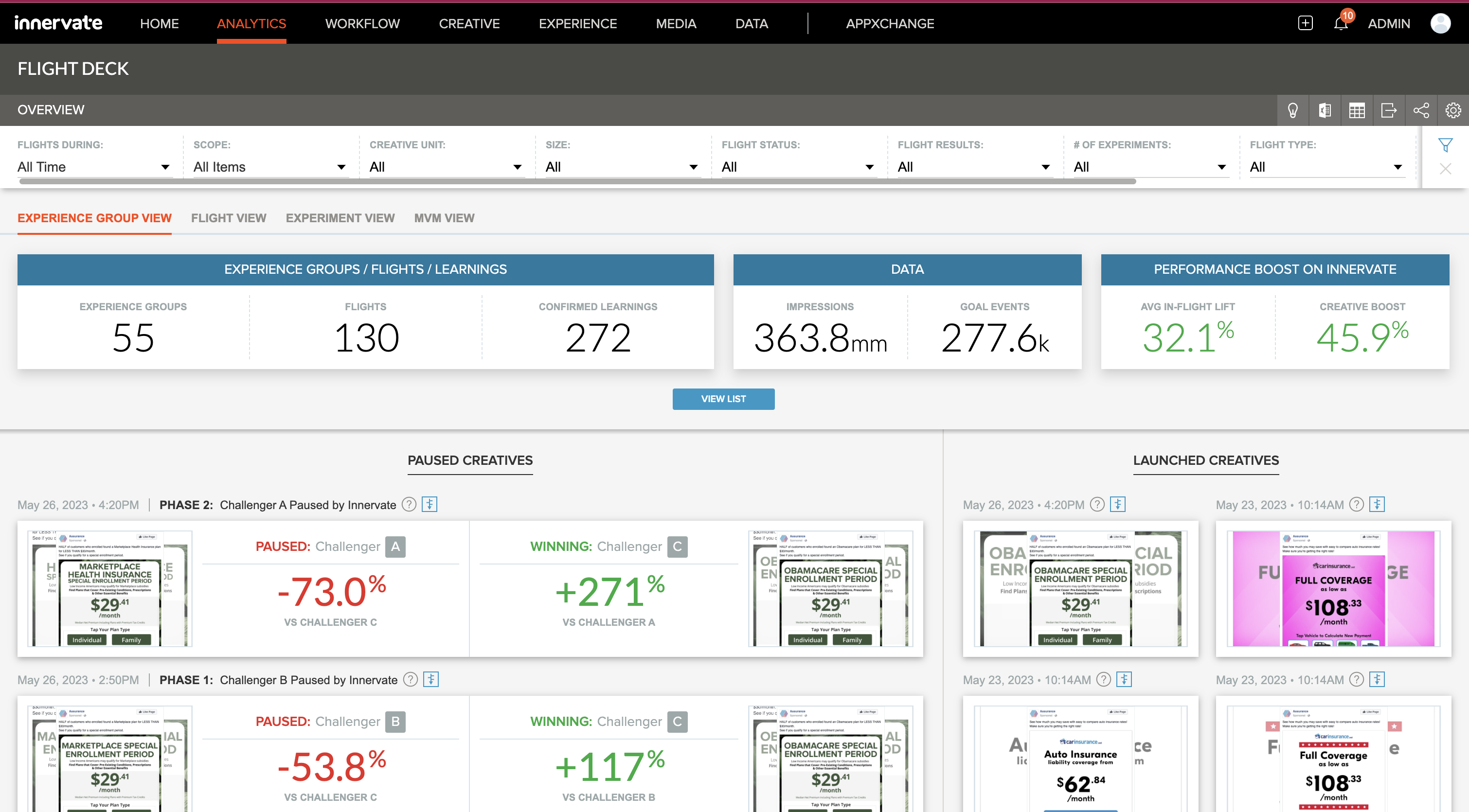 In Flight Deck, Assurance is easily able to visualize and share all current and past experiment results in a simple to use UI.
And now, the company can build future-proof personalization. With Innervate, Assurance enjoys:
More personalized content
An end to data siloing
More testing and the ability to save money on campaigns that don't work
A deeper understanding of how campaigns function
More collaboration between teams
"We wanted a platform that could fit our business and allow for continuous improvements in how our media performs and the customer experience with interacting with that media. And that's what we got," Saunders said. "The platform accommodates us, and we are able to run a whole lot of testing to figure out what's resonating with different audiences and introduce them to us and get them, ultimately, to come to us and use our services. If I had to give a review of the tool and the team, I would give it an A-plus."
"We wanted a platform that could fit our business and allow for continuous improvements in how our media performs and the customer experience with interacting with that media. And that's what we got."
Rob Saunders
Senior Director of Marketing Strategy
Download a PDF version of this Case Study by filling out this form.